Climbing

Pico de Orizaba 18,471 ft (5,630m) &
Iztaccihuatl 17109ft.
(5,215m)

5 days
Climbing Season: you can climb this mountain in all the year, some people do prefer raining season because are better snow (from July to October) and several people do prefer dry season for more clear days (October to July).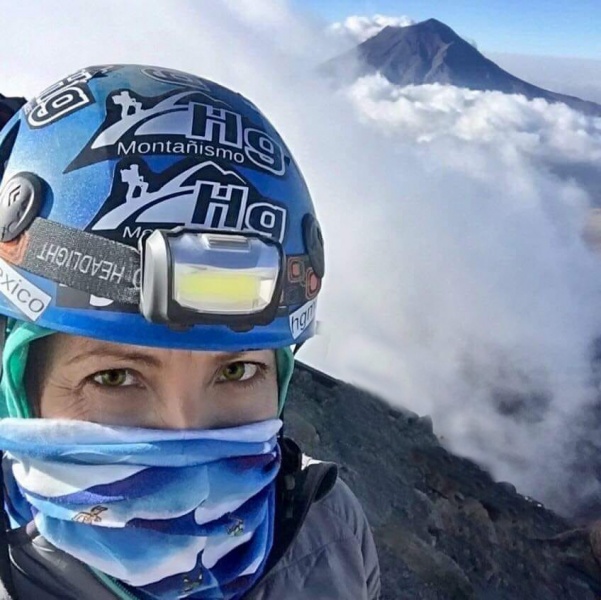 5 days Itinerary

1 Day

Pick you up from Mexico city
Tranfer to base camp by car (3950m) (camp)



2 Day
Starting the ascending in the morning to the hut "Grupo de los cien" 4780 m.


First summit in "Las Rodillas" 5050m, if you fell good ascender to principal summit "los Pechos" 5254m for being back at "La JOYA" . traveling to " Cholula" Hostal where you can rest and take a shower.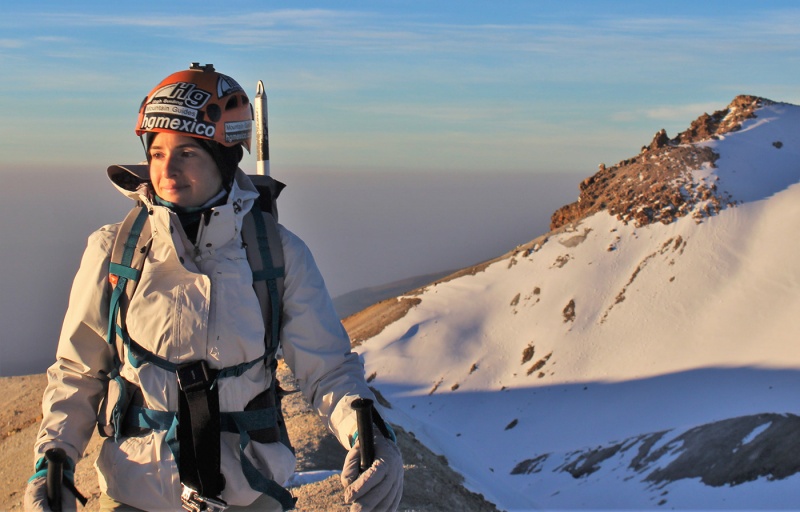 3 Day
Free day Rest day in Cholula you can visit the pyramid under church,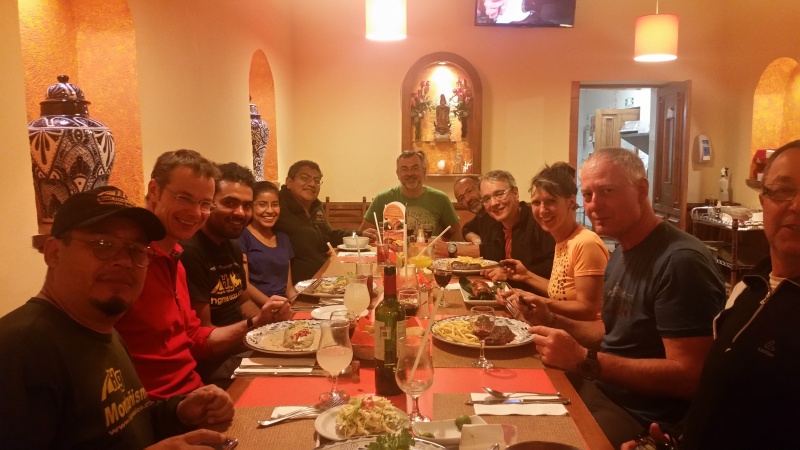 4 Day

Transfer to Serdan town
Travel in 4x4 truck to Base Camp where we are going to sleep 4,000m.

5 Day

Starting the ascending to reach the summit South Face , for being back at the Refuge and to go down.

Back Mexico city.

End services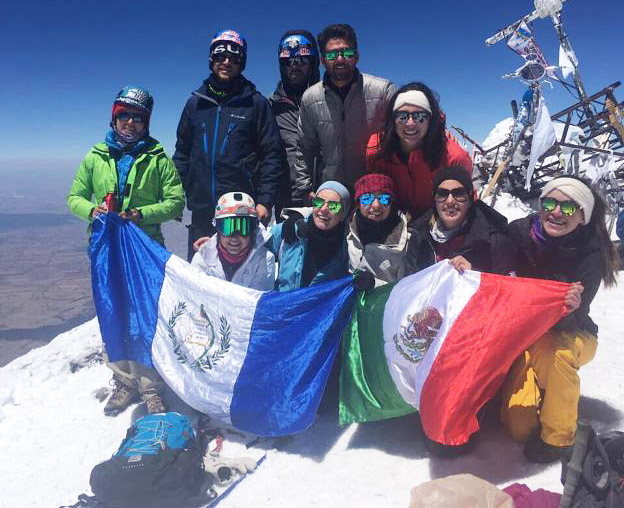 Included in this itinerary are the following:
Transportation from the airport or hotel to the mountain and back, including the 4x4 travel at Pico de Orizaba

A personal, well-trained and experienced mountain guide

Collective safety gear: ropes, carabiners, tends, etc.

See "Mountain Equipment" section for the personal gear you'll need

Ascender certificate

Base camp lodging (Is this what you mean when you write "base camp")

Purified water to fill your water bottles

All cooking equipment: stoves, dishes and accessories



Pricing
When you contact us about your expedition please let us know which option you prefer

Without Meals:
In this option, which we highly recommend, you bring your food or we can shop on our way to the mountain (we have supermarkets like WalMart here). This way you can eat what you like and is best for you.
Cost without meals

Each one in euro €
people
Price
more than 10
Special price
3 - 9
€ 550
2
€ 650
1
€ 850
"Trilogy without meals"
Cost Each one in american dollars
people
Trilogy
More than 10
590
3-9
640
2
690
1
920
_______________________________

With Meals:
In this option we supply the food and do all the cooking while at the mountain, any additional meals or food (snacks or meals while traveling) is not included in the pricing below
with moutains meals
cost in Euro € each one
people
Trilogy
More than 10
€ 590
3-9
€ 650
2
€ 750
1
€ 950
with moutains meals in american dollar
cost each one american dollars
people Trilogy
Trilogy
More than 10
700
3-9
720
2
790
1
1060

(we have special prices for big groups)


Contact us

Whatsapp +52 1 55 64413823
oamexico@yahoo.com.mx

oamexico@yahoo.com.mx

oamexico@hotmail.com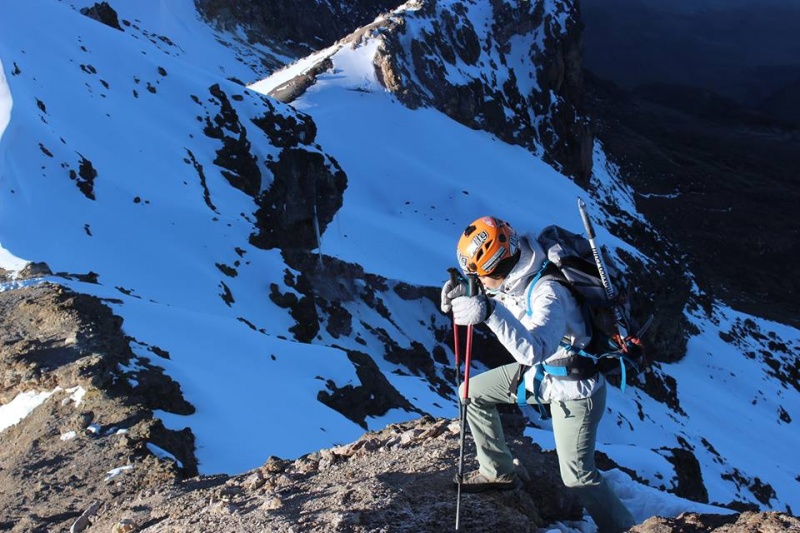 What is Iztaccihuatl?
I the hird high mountain in Mexico is a 5,218 m (17,000 ft) dormant volcanic mountain in Mexico located on the border between the State of Mexico and Puebla. It is the nation's third highest, after Pico de Orizaba 5,633 m (18,491 ft) and Popocatépetl 5,426 m (17,802 ft).
How is spelling Iztaccihuatl?
Iztaccíhuatl (alternative spellings include Ixtaccíhuatl, or either variant spelled without the accent) (About this sound istakˈsiwatɬ (help·info) or, as spelled with the x, /iʃtakˈsiwatɬ/),
The name "Iztaccíhuatl" is Nahuatl for "White woman", reflecting the four individual snow-capped peaks which depict the head, chest, knees and feet of a sleeping female when seen from east or west.
Iztaccíhuatl lies to the north of Popocatépetl, to which it is connected by the high altitude Paso de Cortés. Depending on atmospheric conditions the dormant volcano is visible much of the year from Mexico City some 70 km (43 mi) to the northwest.
The first recorded ascent was made in 1889, though archaeological evidence suggests the Aztecs and previous cultures climbed it previously. It is the lowest peak containing permanent snow and glaciers in Mexico
More pictures about Pico de Orizaba and Iztaccihuatl
Iztaccih
s Mountaineering climbing outdoor hiking mountain guides all support for your expedition, Pico de Orizaba Malinche Iztaccihuatl Popocatepetl Nevado de Toluca Citlaltepetl Mexico City, volcanoes expeditions excursions acapuco cancun isla mujeres chichen itza Merida Puebla Cholula Cantona Oaxaca Mitla Monte Alban Arbol del Tule churchs real Mexico Piramyds transport Mexico, Pico de Orizaba iztaccihuatl Mountain Guides , Mexico mountain guides, Mexico volcanoes trips, Mexico Expeditions, Mexico & Southamerica Adventure Travel, Adventure Travel, Adventure, Exploring, Sport, HobbyWalking, Hiking, Trekking, Alpinism Mountaineering, Caves, Mountain Services, Member of the Mexican Mountain Guides Association AMGME, Orizaba specialist,logistical support, Pico de Orizaba, Iztaccihuatl, Malinche, Nevado de Toluca, Perú, Cordillera ,Rock Climbing Trips, Guias de Montaña en Mexico, Volcanes de Mexico, Servicios de Montaña, Guias de la Asociacion Mexicana de Guias de Montaña y Escalada, Volcans du Mexique,Umland Mexiko, mexiko,メキシコの火山,火山山, 上昇 ,trips,treking ,hiking, mejico, outdoor, travel, adventure, trekking, Orizaba, Peak, guiding, climbing, espeleology, mountain, rock, climbing, transportation, moutain, rescue, rescate, montaña, deportes, extremos, touristic, rappel, moutain, trips, iztaccihuatl, popocatepetl, ixtaccihuatl, alpinismo, montañeros, senderismo, guide, montagne, mexique, malinche, outdoors, montañismo, mejico, expediciones, teotihuacan, chichen itza
Mountain guides Mountaineering climbing outdoor hiking mountain guides all support for your expedition, Pico de Orizaba Malinche Iztaccihuatl Popocatepetl Nevado de Toluca Ci